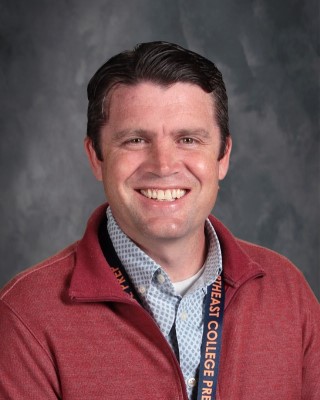 Carl Phillips - School Director
Carl has been a successful teacher and school leader at elementary, middle, and high schools and has trained and supervised teachers and led school-wide improvements in curriculum, instruction, assessment practices, and school culture at each of these levels. He began his career as a 4th grade teacher on the west side of Chicago as a Teach For America corps member. While there, he founded and headed Teach For America Chicago's first corps member leadership team. He then taught middle school and high school for three years in Guadalajara, Mexico. Carl was Assistant Director at Lighthouse Academy of Nations charter high school in south Minneapolis for two years and Dean of Students at Achieve Language Academy K-8 charter school on the east side of Saint Paul for three years. As a school leader, he has built strong relationships with students and families from a diverse range of racial, ethnic, and socioeconomic backgrounds in the Twin Cities.
Carl holds a master's degree in Educational Leadership from Columbia University's Teachers College through its Summer Principals Academy, where he studied alongside classmates who are already successful leaders in some of the top charter school networks in the country (KIPP, Uncommon, Achievement First, etc.). He entered the Charter School Partners Fellowship Program in July 2012 and completed a residency at Global Academy as the basis for leading Northeast College Prep. There he trained under the tutelage of Global Academy's leadership team of Helen Fisk (Director) and Melissa Storbakken (Assistant Director and NECP Board Member).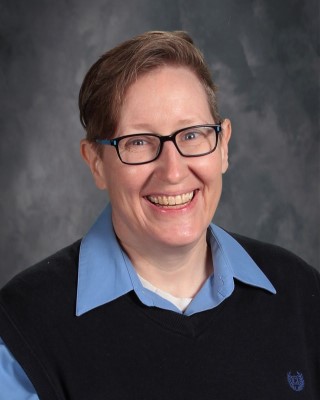 Erika Sass — Interim Executive Director
For the last fifteen years, prior to opening Northeast College Prep, Erika has served as a classroom teacher, academic after-school program director, youth worker, coordinator of professional development for a myriad of teachers, and also a mentor teacher and board member of Hiawatha Leadership Academy, a high performing charter school. In 2013, she was a recipient of Teach For America's National Alumni Excellence in Teaching Award. She was also a national finalist for Teaching Tolerance's Culturally Responsive Teaching Award.  Erika is a Certified Facilitator for Welcoming Schools, training educators to create safe and welcoming schools for all students and families.
She is passionate about helping underserved students exceed their expectations and has experience teaching students ages four through adult learners. She has a Masters Degree in Education with an emphasis on teaching English to non-native speakers. Her teaching experience includes classroom teaching, partner teaching, experiential education and instructing as a specialist teacher. She has helped lead schools as a Mentor Teacher, Lead Teacher, Grade Level Team Lead, Board Member and as a Professional Development Coordinator.  She has presented at regional and national education conferences around the country; most recently at the national Responsive Classroom conference for School Leaders.
Erika has three Minnesota teaching licenses:  Elementary Education, English Language Development, and Technology. Additionally, Erika finished her K-12 Administrative License at the University of Minnesota and is a licensed K-12 Principal in Minnesota.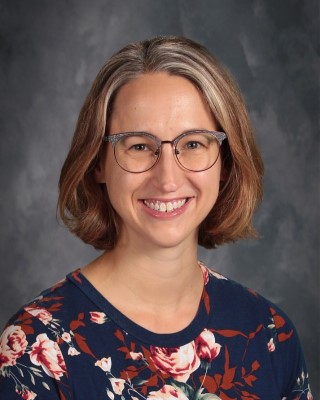 Laura Pastor — Principal for K-3
B.A. in Psychology and Dance from Barnard College

Master of Arts in Teaching from Webster University

4 years experience teaching middle school ELA in St. Louis, MO

10 years experience teaching elementary school in Minnesota

2 years experience as an instructional coach

Trained in Responsive Classroom 1 and 2 and ENVoY


Trained in RELAY and Coaching for Equity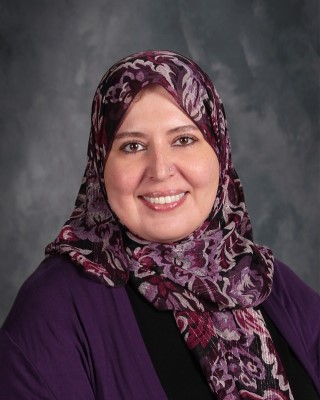 Hala Asamarai — Principal for 4-8
17th year in Education
B.A. in Human Physiology from University of Minnesota
Minnesota Teaching License in 9-12 Life Science
Master of Arts in Teaching from Hamline University
Education Doctorate in Instructional Leadership with a focus on Education Technology
K-12 Principal License from University of Minnesota
Current board member on Global ABC
Former board member for two terms at Columbia Heights Public Schools
Former board member for one term at Global Academy
Taught Middle and High School Biology, Science, Math, English Language Arts at Al-Amal School
Taught Biology at Minneapolis Public Schools
Academic Officer at Heritage Academy
Founder and Principal of Al-Huda Academy
Instructional Specialist and Coach at Minneapolis Public Schools- Washburn HS, Northeast MS, and Franklin MS
Dean of Students at White Bear Lake Area Schools
Recipient of the Spear-Walker Trailblazer Award for bringing "peace and progress" to the Columbia Heights School District
Trained in Catalyst- Verbal and Non-Verbal strategies for increasing receptivity and fostering change in the classroom
Trained in New Teacher Center Mentor Training
Named by AdvancEd as being the "single most valuable asset to Washburn High School's success"