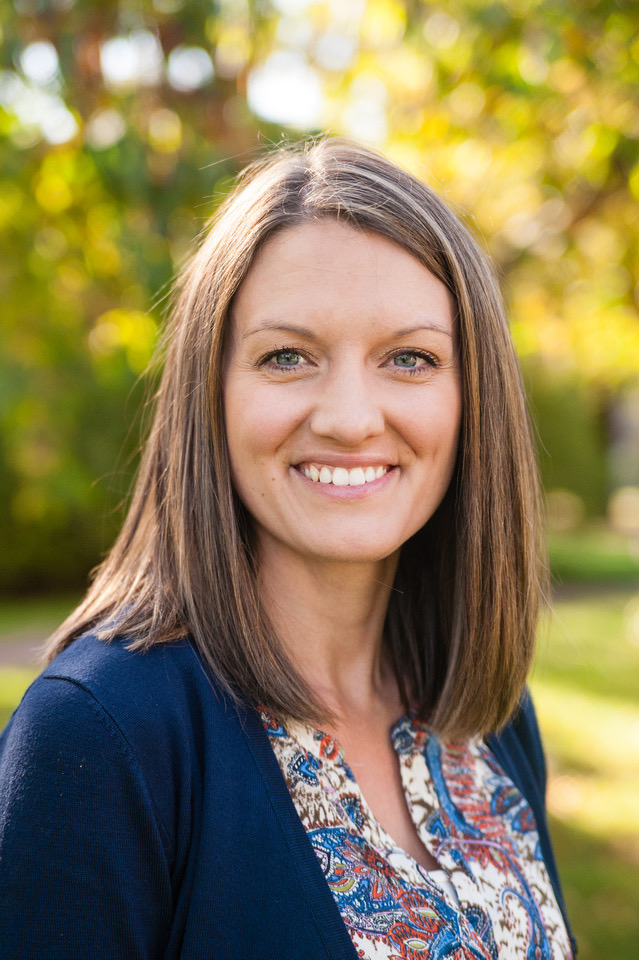 Andrea Halverson — Executive Director
Andrea Halverson is an educational leader who has worked in a variety of settings over the past 17 years. Before stepping into the Executive Director role, Andrea spent 7 years working as both an academic director and a school principal in charter schools. Her administrative work includes professional development, curriculum and assessment, intervention programming, state and federal reporting, and ELL programming.
Prior to moving into charter school administration, she spent time as a technology integration specialist and taught elementary and middle school music for nearly 10 years. She sat on both state and regional boards for music education groups and was a frequent presenter and local, state and regional music education conferences.
She holds a BA and MA from the University of St. Thomas in vocal music education and Kodaly Music Education. She also holds an Ed.S from Concordia University – St. Paul. She holds Minnesota licensure in K-12 music education, K-12 technology, and K-12 Principal. She is also a 2023 graduate of the Minnesota Principal Academy program.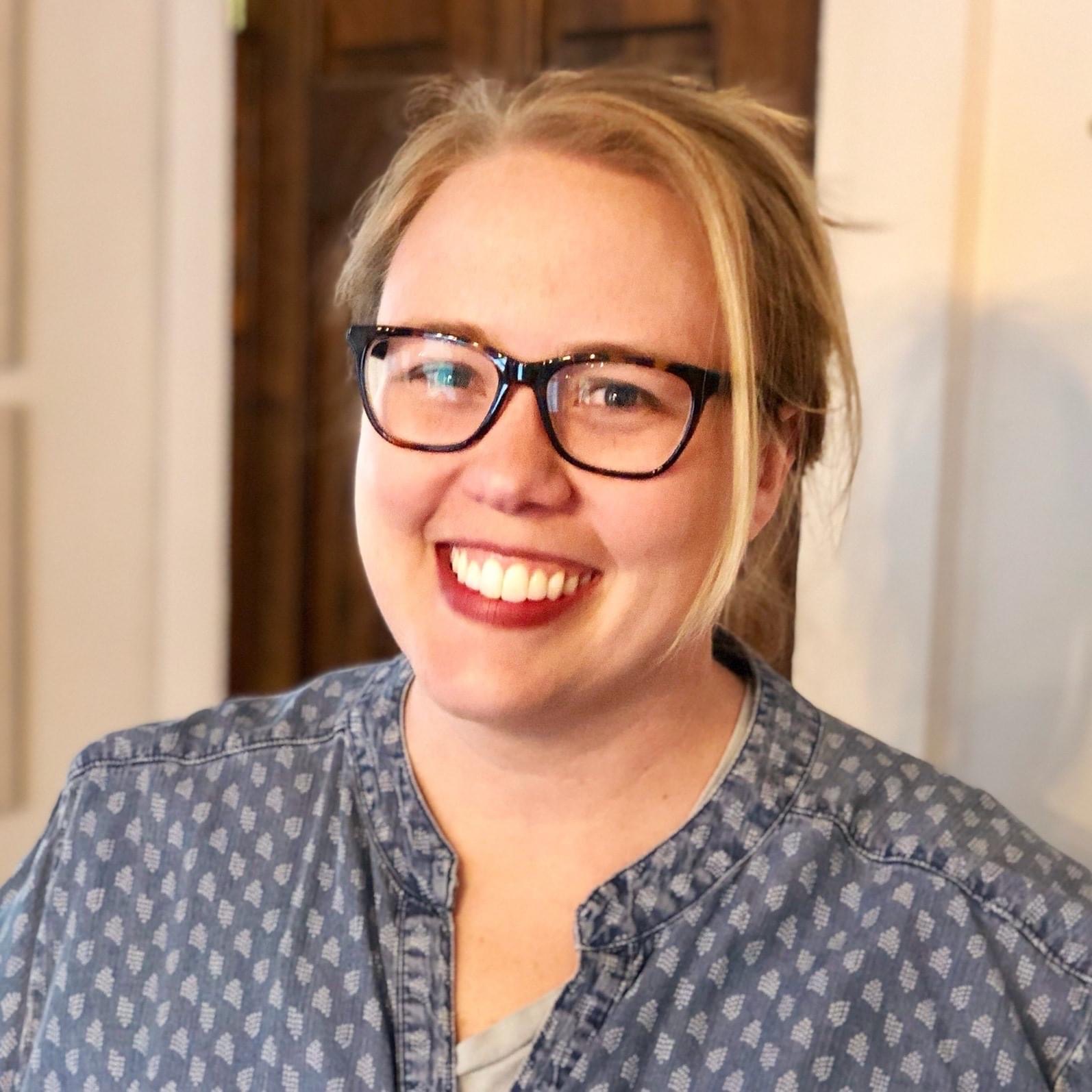 Cassie Smith — School Principal
Cassie has loved school since she walked into her first Kindergarten classroom. After completing a B.S. degree in Mathematics, she spent ten years teaching math to students in Minnesota and Wisconsin. Along the way, she also spent time with kids outside of school, coaching and leading community groups, where she learned to value engaging with kids in holistic ways. Her educational background includes a B.S. from UW-Superior, a M.A. from Bethel University, and she is currently working towards an Ed.S. degree from University of Minnesota at Mankato for her K-12 Principal's license.
Her desire at NECP is to strengthen the three pillars our school was founded on: Engaging Academics, Social Emotional Learning, and Talent Development. She was drawn to this school because of its commitments to respect and value the diversity present in our community and to build equitable systems where all students are safe, valued, and challenged. Her hope is that, together, staff, students, families, and community members can flourish and open up options for each other and for our students' futures.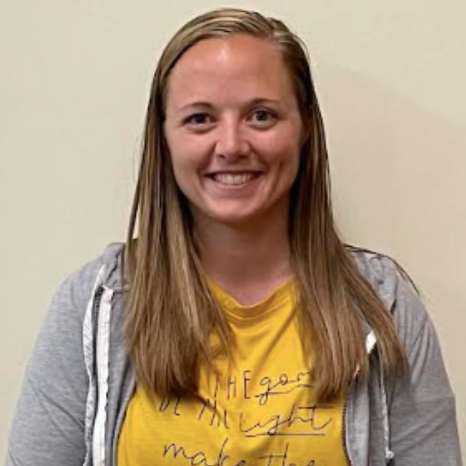 Alexandra Gobell — Director of School Culture
Alexandra is a licensed clinical social worker with a Masters Degree in Social Work from the University of Wisconsin Madison. She also holds a Bachelor of Arts degree in Music and Bachelor of Social Work degree from the University of St. Thomas. Alexandra has over 10 years of experience as a social worker in both school and community settings including over 3 years at a Setting IV special education program. Alexandra's experience also includes serving as a social worker at a psychiatric hospital for children and adolescents serving students struggling with mental health concerns as well as a case manager for individuals with developmental disabilities. Alexandra has training in Mental Health First Aid as well as the Make It Ok Ambassador program to engage citizens in conversations about mental health and reduce stigma. She also has knowledge in and a passion for creating trauma-sensitive school communities where all students experience a safe and supportive environment in order to grow academically, socially, and emotionally.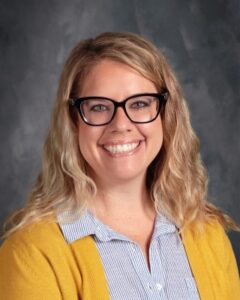 Joanna Schneider — Dean of Students
Joanna Schneider was a founding first grade teacher at Northeast College Prep when the school opened in 2014 and this year is joining the NECP Leadership Team as the Dean of Students. Joanna brings 16 years of educational experience to this position, having most recently been a reading intervention teacher at NECP. Prior to reading intervention, Joanna was a lower elementary classroom teacher (1st, 2nd, and 3rd grades) where she dedicated herself to building warm and peaceful learning communities with her students.
In addition to her teaching experience, Joanna also brings 13 years of charter school board experience to her role. Joanna began her board service at another Minneapolis charter school in 2010, serving there for four years before moving to NECP and serving as a member of the NECP Board of Directors for the past nine years. As a board member, Joanna had the opportunity to better understand the charter school landscape in the Twin Cities and gain valuable insight into strategic planning processes and the effect high level strategic decisions have on the day-to-day operations of a school.
Joanna received her B.S. in Elementary Education and Middle School Social Studies from Winona State University. She has been trained in Responsive Classroom (Core and Advanced Levels), The Catalyst Approach (formerly ENVoY Classroom Management Strategies), Kagan Cooperative Learning Structures, Phonics First: An Orton-Gillingham approach (Level 1), and CPI De-escalation Strategies.
When she's not at school, Joanna enjoys traveling, reading, baking, and spending time with friends and family. She holds tightly to her Wisconsin roots and loves cheering on the Packers (especially when they play the Vikings)!